Downsizing

Changing Lifestyles Takes Courage
Gretchen Heuring | ElderThink | 04.02.09
Imagine that you have a Great American Lifestyle including a six-figure income (between you and your spouse,) a lovely home, appropriate cars and toys, an interesting social circle, and children grown and on their own.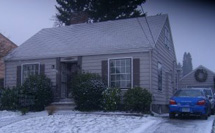 Susan and Stephan Ristau's
new home
Now imagine that you decide to leave your jobs, sell everything, move to a new place, and reduce your standard of living. Suppose you have no idea where you will work or what you will be doing, but you have decided to lower your stress level and be happy. Great fantasy, right?
Stephan and Susan Ristau did it! They downsized their whole lives.>> More
---