Dr. Leo Galland's List

Drugs With MCI As A Side Effect
Gretchen Heuring | ElderThink | 02.18.11
Dr. Leo Galland is an author and award-winning physician who really believes we need to know what is in the meds we are taking.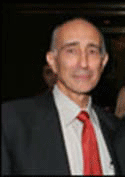 He says, "numerous drungs have been shown to produce mild cognitive impairment (MCI). They may create or aggravate Alzheimer's-type symptoms."
Dr. Galland writes that most of the drugs that cause memory loss interfere with a neurotransmitter in the brain. That neurotransmitter (called acetylcholine) plays a critical role in memory and decision-making. Drugs that do this are called "anti-cholinergic." You can read his blog about this on Huffington Post.
Dr. Galland explains how drugs and supplements can interact
Here is Dr. Galland's list. He cautions that we should not make any changes in our medication program without talking to our doctor.
Antispasmotics: used to relieve intestinal cramps or bladder symptoms, these are also found in numerous over-the-counter and prescription combination products used for colds and coughs, with various brand names:
Atropine
Belladonna (Donnatal and others)
Clidinium (Quarzan)
Dicyclomine (Bentyl and others)
Flavoxate (Urispas)
Glycopyrrolate (Robinul)
Hyoscyamine (Levsin, NuLev, Cystospas and many others)
Oxybutynin (Ditropan and others)
Solifenacin (VesiCARE)
Propantheline (ProBanthine and others)
Scopolamine (Transderm-Scop and others)
Tolterodine (Detrol) Trospium (Regurin and others)
Antihistamines: these are used in numerous over-the-counter and prescription products alone or in combination with other drugs for relieving symptoms of allergies, colds, dizziness or improving sleep:
Azatadine (Optimine and others)
Chlorpheniramine (Chlortimeton and others)
Clemastine (Contac, Tavist and others)
Cyproheptadine (Periactin)
Desloratadine (Clarinex and others)
Dimenhydrinate (Dramamine and others)
Diphenhydramine (Benadryl and many others)
Doxylamine (Unisom and others)
Hydroxyzine (Atarax, Vistaryl)
Loratadine (Clariten and others)
Meclizine (Antivert and others)
Pyrilamine
Note: Fexofenadine (Allegra) and cetirizine (Zyrtec) are antihistamines without anti-cholinergic effects, but may cause sedation.
Antacids: these are histamine H2 antagonists, used to relieve heartburn and stomach pain. For more on acid suppressing drugs, see Dr. Galland's article "Stomach Acid and the Future of Health Care":
Cimetidine (Tagamet)
Famotidine (Pepcid)
Nizatadine (Axid)
Ranitidine (Zantac)
Note: Although these drugs have relatively weak anti-cholinergic activity, their use is associated with MCI in older adults.
Antidepressants:
Amitriptyline (Elavil and others)
Amoxapine (Asendin)
Citalopram (Celexa)
Clomipramine (Anafranil)
Desipramine (Norpramin)
Doxepin (Sinequan and others)
Duloxetine (Cymbalta)
Escitalopram (Lexapro)
Fluoxetine (Prozac)
Imipramine (Tofranil)
Lithium
Nortriptyline (Pamelor, Aventyl)
Paroxetine (Paxil and others)
Protriptyline (Vivactil)
Muscle relaxants:
Carisoprodal (Soma and others)
Chlorzoxazone (Parafon Forte and others)
Cyclobenzaprine (Flexeryl and others)
Methocarbamol (Robaxin and others)
Orphenadrine (Norflex and others)
Antiarrythmics: used to treat cardiac arrhythmias:
Digoxin
Disopyramide (Norpace and others)
Procainamide
Quinidine (Quinaglute and others)
Antiemetics: used to suppress nausea or vomiting:
Promethazine (Phenergan and others)
Prochlorperazine (Compazine and others)
Trimethobenzamide (Tigan)
Antipsychotics: used for severe psychiatric disorders:
Chlorpromazine (Thorazine and others)
Clozapine (Clopine and others)
Mesoridazine (Serentil)
Olanzapine (Zyprexa)
Promazine
Quetiapine (Seroquel)
Thioridazine (Mellaril)
Antiparkinsonian: used in the treatment of Parkinson's disease and related disorders:
Amantadine (Symmetrel)
Benztropine (Cogentin)
Biperiden (Akineton)
Procyclidine (Kemadrine)
Trihexyphenidyl (Artane and others)
Miscellaneous: These drugs were shown to have anti-cholinergic effects at high concentration. They may exert clinically significant anti-cholinergic side effects when used at high doses or in people with impaired kidney function or a heightened susceptibility to anti-cholinergic side effects:
Amoxicillin (an antibiotic)
Carbamazepine (Tegretol, a drug for controlling seizures or chronic pain)
Celecoxib (Celebrex, an anti-inflammatory pain reliever)
Cephalexin (Keflex, an antibiotic)
Diazepam (Valium, a tranquilizer)
Diphenoxylate (Lomotil, a drug for diarrhea)
Fentanyl (Duragesic, a narcotic pain reliever)
Furosemide (Lasix, a diuretic used for fluid retention)
Hydrocodone (a narcotic pain reliever, found in Vicodin)
Lansoprazole (Prevacid, a proton pump inhibitor, used to reduce stomach acid)
Levofloxacin (Levaquin, an antibiotic)
Metformin (Glucophage, a drug that reduces blood sugar, used by diabetics)
Phenytoin (Dilantin, a drug for controlling seizures)
Temazepam (Restoril, a sleeping pill)
Topiramate (Topimax, a drug used for preventing migraine headaches)
Anti-cholinergic eye drops may affect the brain. They are used to dilate the pupils. These include:
Cyclopentolate Homatropine Tropicamide
Anti-cholinergic Herbs: Numerous herbs and natural products have anti-cholinergic effects and may be more hazardous than medications. Here are those that have been studied the most:
Amanita muscaria (fly agaric)
Amanita pantherina (panther mushroom)
Arctium lappa (burdock root)
Atropa belladonna (deadly nightshade)
Cestrum nocturnum (night blooming jessamine)
Datura metel (yangjinhua, used in traditional Chinese remedies)
Datura suaveolens (angel's trumpet)
Datura stramonium (jimson weed)
Hyoscyamus niger (black henbane)
Lantana camara (red sage)
Phyllanthus emblica (Indian gooseberry)
Solanum carolinensis (wild tomato)
Solanum dulcamara (bittersweet)
Solanum pseudocapsicum (Jerusalem cherry)