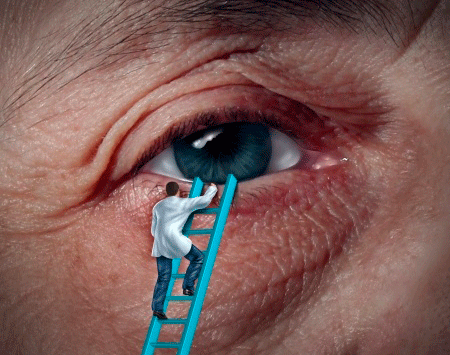 Doctors Who Care For Our Eyes

Their Titles All Start With "Opt" What's The Difference?

By Gretchen Heuring | 02.17.2011
Well actually there's quite a bit of difference. They are all highly trained, of course. An Optometrist focuses (no pun intended) on correcting your vision with some sort of lenses. More about their specific training follows. An Opthalmologist is a physician and surgeon who specializes in eye treatments.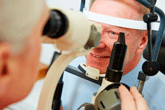 What Kind of Training Does an Ophthalmologist Have?
The American Academy of Ophthalmology describes an ophthalmologist is a medical doctor (MD) who specializes in eye and vision care. They are specially trained to provide the full spectrum of eye care, from prescribing glasses and contact lenses to complex and delicate eye surgery. Many ophthalmologists are also involved in scientific research into the causes and cures for eye diseases and vision problems.
In addition to four years of medical school and one year of internship, every ophthalmologist spends a minimum of three years of residency (hospital-based training) in ophthalmology. During residency, they receive special training in all aspects of eye care, including prevention, diagnosis and medical and surgical treatment of eye conditions and diseases.
Often, an ophthalmologist spends an additional one to two years training in a subspecialty, that is, a specific area of eye care (for example, glaucoma or pediatric ophthalmology.)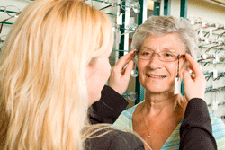 What Kind of Training Does An Optometrist Have?
According to the US Department of Labor, Optometrists are also known as doctors of optometry, or ODs, and are the main providers of vision care. They examine people's eyes to diagnose vision problems, such as nearsightedness and farsightedness, and they test patients' depth and color perception and ability to focus and coordinate the eyes.
Optometrists also test for glaucoma and other eye diseases and diagnose conditions caused by systemic diseases such as diabetes and high blood pressure, referring patients to other health practitioners as needed.
To be licensed, optometrists must earn a Doctor of Optometry degree from an accredited optometry school and pass the appropriate exams administered by the National Board of Examiners in Optometry.