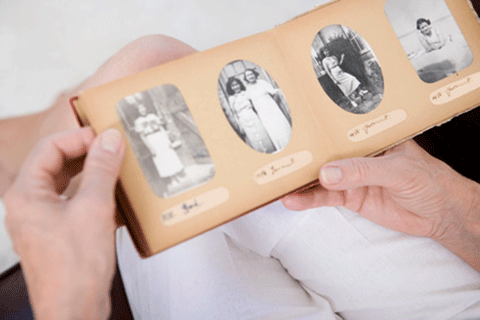 More To Genealogy Than We Thought
Gretchen Heuring | ElderThink | 05.27.2014
I began researching my family tree using Ancestry.com. That site is so easy to use, it was great for getting me started. But I could not find any information about my great grandmother. I knew that she and my great grandfather had owned an Inn in England and I found the Inn. (It's still there!) I also found my great grandfather's lineage going way back. But I could not find anything about her family. I used all the Ancestry.com resources and drew a blank. So I bought the software that Ancestry.com sells and downloaded all my records. Then I began to search the web.
Helpful Websites Besides Ancestry.com
Soon I found more helpful websites. But, amazing though it seems, six of these sites had been acquired by Ancestry.com and searching through them took me right back to where I had started. The six are Genealogy.com, Archives.com, FamilySearch, Rootsweb, MyFamily, and Folds.com.
I looked harder. I discovered Cyndi's List (cyndislist.com) and that helped a lot. I still go back there often for clues and ideas. I found MyHeritage.com located in Isreal and offering lots of international records. I found Geni.com, a world-wide family tree where everyone participates in linking up families. I found Genealogy Bank, a resource that is harnessing volunteers to photograph gravestones the world over, and I found GenAlone.net where you can build your own genealogy website. I found lots of helpful things.
There are places that will do all the research for you. You have to pay them, but they are real genealogists and they often do a great job.
Free Ancestry Resources In Our Own Towns
I found my own library and super helpful librarians, and I found the Library of Congress. These are all free.
Along the way, I found a map of my great grandmother's village. The map was made when she was in her late teens. I could imagine her walking on the cobblestones and worrying about becoming an old maid. I love to look at that map.
The most recent discovery has been the scholars. Independent, dedicated, with all kinds of diplomas, these people set the standards for genealogy. Some of them are the American Society of Genealogists, the Association of Professional Genealogists, the Board of Certified Genealogists, and the National Genealogical Society.
The Federation of Genealogical Societies is the backbone for Genealogical Societies in just about every city and town. These are people who love this research and want to help. The make interesting friends too.
Join the hunt, you won't be at all sorry.